Calendar
Show time 7:30pm, 3rd Thursday of each month. Tickets $10.00 at the door.
Chinese Bunkhouse
Britannia Shipyard, 5180 Westwater Drive, Steveston BC
Click HERE for a map of the location.
Thursday February 16th Chinese Bunkhouse at Britannia Shipyard
"Just Duets" Show time 7:30 pm

SFG welcomes the return of "Just Duets", a roots-country and folk music duet that performs a wonderful selection of traditional and songwriter material from Canada and elsewhere. Andrea Smith and Dave Lidstone present their music with strong harmonies supported by solid guitar work. In addition to accompanied vocal pieces, their concerts include acappella and instrumental pieces. Their repertoire consists of songs of life and love that reflect a committment to social justice, to Canadian roots, and to poetry in song. Their recently released CD titled
"Rivers and Creeks"
is a fine record of such a choice. Just Duets have been performing in the Vancouver area for a number of years now at local coffee houses, folk clubs, and have honed their performance style. Come listen to some great vocal harmonies.
Thursday March 16th Chinese Bunkhouse at Britannia Shipyard
"Jana Seale" Show time 7:30 pm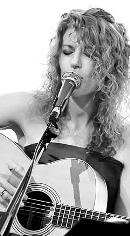 Mesmerizing audiences from all over the world with her unique and gentle style, West Coast acoustic guitarist/vocalist Jana Seale was a featured guest artist on luxury cruise lines from 2006-2014. Jana's warm, dynamic delivery returns to the roots of the solo performer, reminiscent of Joni Mitchell, Joan Baez and the coffeehouses of times gone by... Now back on shore, she reinterprets folk, country and singer/songwriter favorites covering decades from the 60's to modern times. Inspired by open tuning troubadour Nanci Griffith, and Eva Cassidy's simply elegant guitar arrangements, Jana performs with warm, understated finger style guitar. But it's her multi-facetted voice that captivates her audience night after night. Jana's first three Cds have travelled home with passengers from around the world and several tracks have had airplay on CBC Vancouver, and Edmonton's CKUA. Her 4th Cd 'sea to sky' was Cd was released Dec 17, 2013.
Thursday April 20th Chinese Bunkhouse at Britannia Shipyard
"Gary Poole" Show time 7:30 pm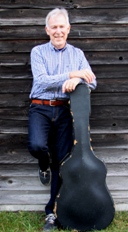 Singer-songwriter Gary Poole returns to the Guild for an evening of home-grown music.
Gary was a creative force behind the group Marilyn, Hudson, Carr and Poole, writing their hit singles
"For Today"
and
"Is It Any Wonder?"
The group went on to record for CBC radio and television. A writer of songs with memorable melodies and lyrics, Gary has more recently performed at such venues as the Orpheum Theatre (with the VSO) and Richmond's Gateway Theatre. Gary came to our notice about 18 months ago, and has since performed several time for SFG, charming the audience with his well crafted songs on life and relationships. For the Guild, Gary will sing some of his songs about a world that is sometimes wildly complex and sometimes beautifully simple. Having said all of that, we think you should come and see for yourself.